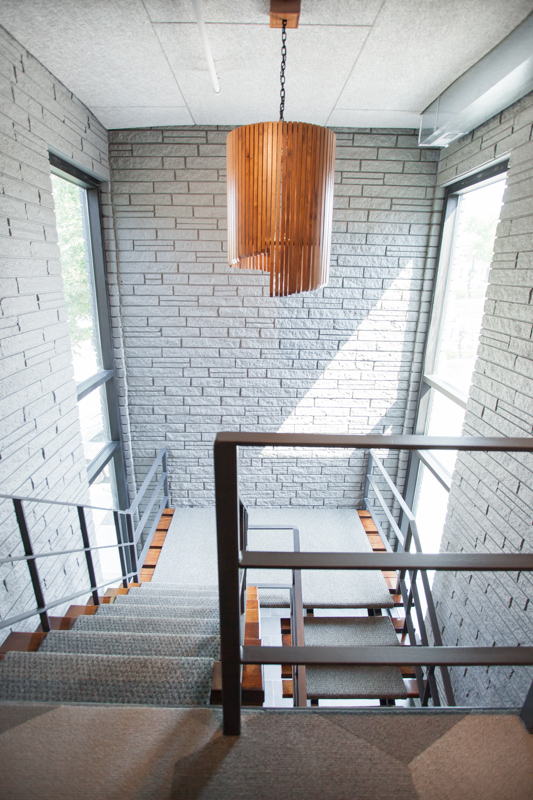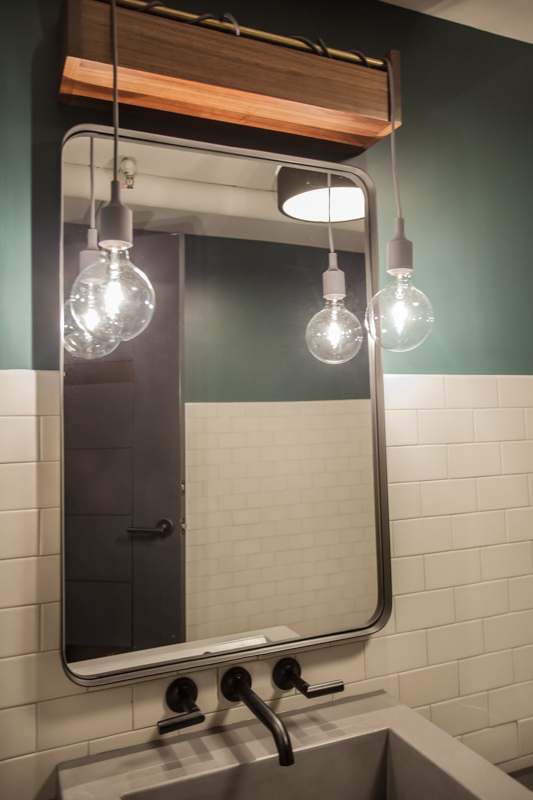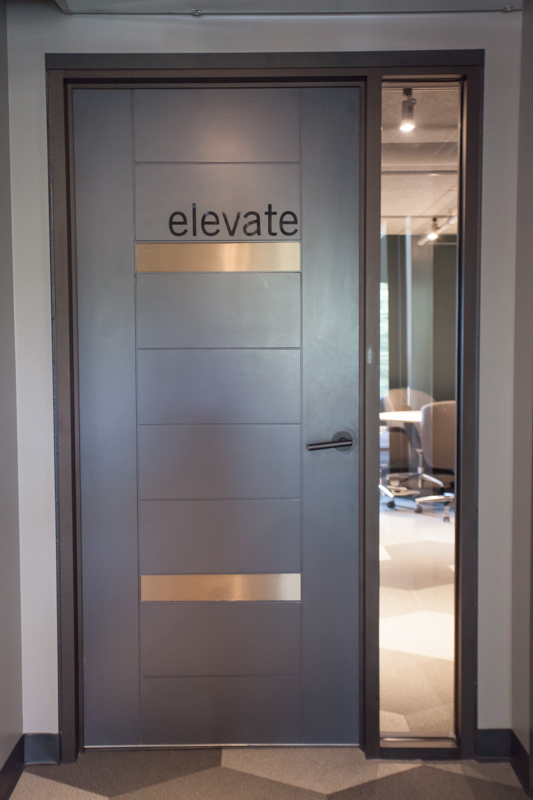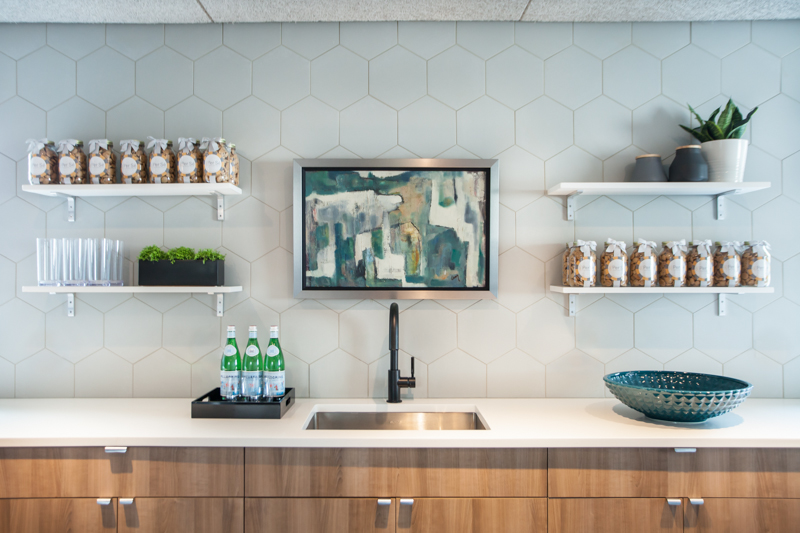 Project
An empty and derelict 60's era building was re-imagined as a bustling work space for a small business owner. Working with the client from concept through construction, a modern yet warm interior evolved. The office is highly functional, and yet expresses the culture of the company through custom lighting and signage elements. Textural wallpaper, artwork and pops of vibrant color. The result is a boon to the surrounding downtown as well—the revitalization of a property that had been an eyesore for years.
Inspiration
Wanting to pay homage to good mid-century design yet avoid a cliché, our design focused on incorporating warm woods and streamlined furniture frames. Working with one of our favorite custom furniture builders, a stunning light fixture of natural walnut was created to greet visitors to the building. Walnut weaves its way through space in various elements, along with textural wallpaper, artwork and pops of vibrant blues and greens.
Client
With business booming, the owner needed not only more space, but better space. Flexible conference rooms can host ping-pong tournaments to blow off steam, "quiet" rooms allow employees to take private calls while still remaining engaged with coworkers and the lounge area is the perfect spot for more casual team meetings.