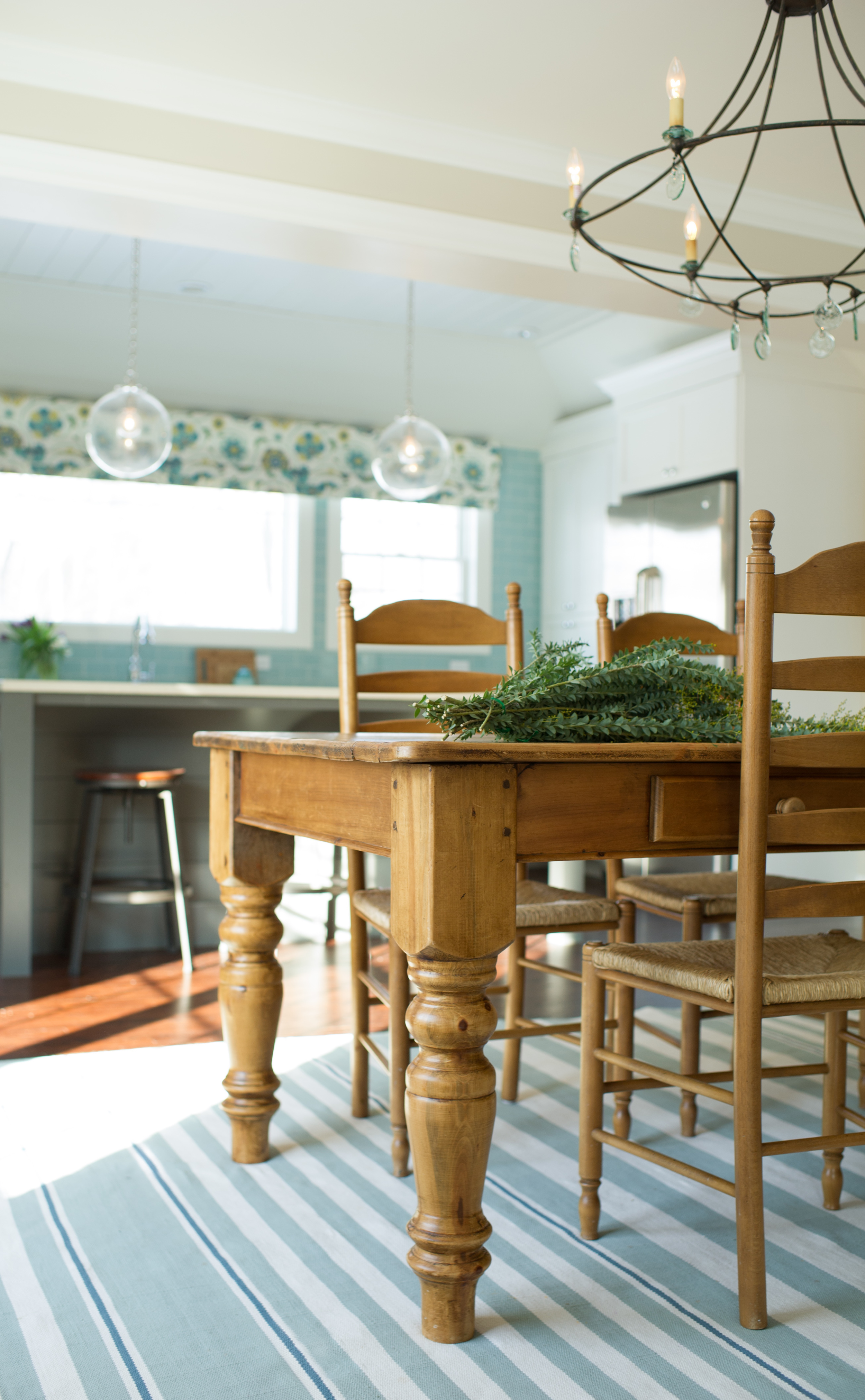 Project
A modest ranch house on an adjacent property to the larger family home was completely gutted and re-imagined to be the perfect place to host the homeowner's growing family of grandchildren. Fixtures and finishes were selected to be youthful yet classic, with an eye towards livability and durability for large groups and small children. Custom furniture allowed us to maximize the small living spaces and the kitchen design maintained flow and space for large family gatherings as a priority.
Inspiration
The family's history of life on the waters of Lake Michigan was subtly woven into the palette through fabric and art choices. Vintage sailing photos from the owner's albums, depth charts and folk art are collected and displayed through the home. A calm and neutral color palette with accents of watery blue and whimsical patterns keep the cozy home feeling youthful, while vintage furniture pieces lend a casual vibe.
Clients
Loving and generous grandparents who wanted space for their rapidly expanding brood of children and grandchildren to come and stay. Sailors at heart—they desired that the renovated home would reflect their proclivity towards the lake.