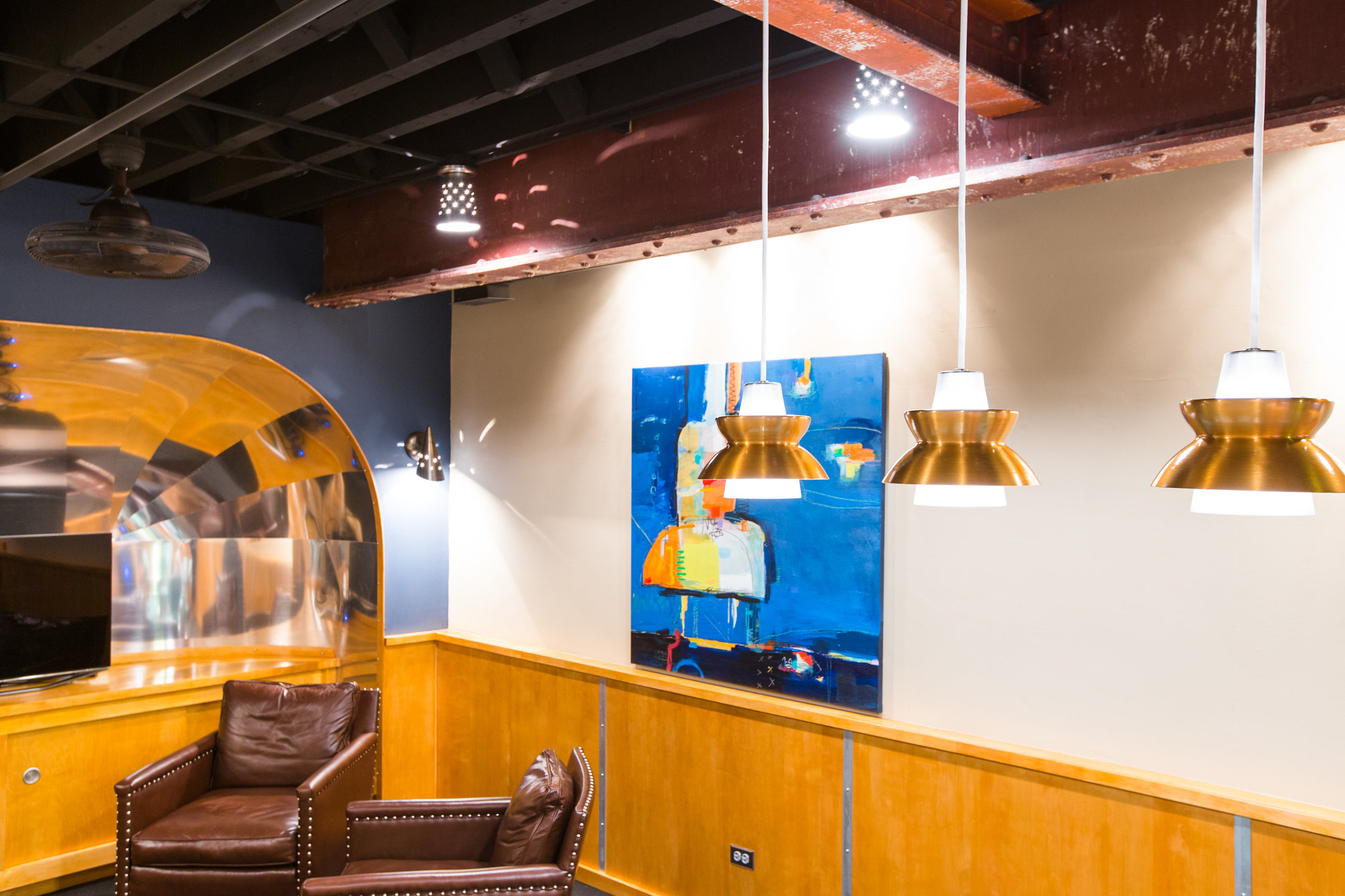 AIRSTREAM-INSPIRED CONFERENCE ROOM
Project
The client dreamed of taking a basement storage room in his commercial building and making it an experiential place for meetings and lounging. A long time fan and collector of vintage airstream trailers, he asked for an airstream-inspired conference room, and Two Hands delivered. Working closely with talented craftsman, the space came to life and now serves as the hippest place in the building to take a meeting.
Inspiration
After researching current and vintage airstream interiors, the vision came together. Authentic shellacked plywood and airplane grade aluminum were used to set the stage. Mid-century inspired lighting and historic photos of airstream trailers through the years tell the story of this iconic vehicle and a bar to make Mad Men envious means serious entertaining can happen in more casual moments.
Client
The longtime owner of the building, he was ready to inject some fun into a neglected space. Not only suitable for meetings, the conference room now boasts post-dinner drinks on a regular basis hosted by our client.